Published on
12 Startups in 12 Months
Authors

Name

Tracy Adams

Twitter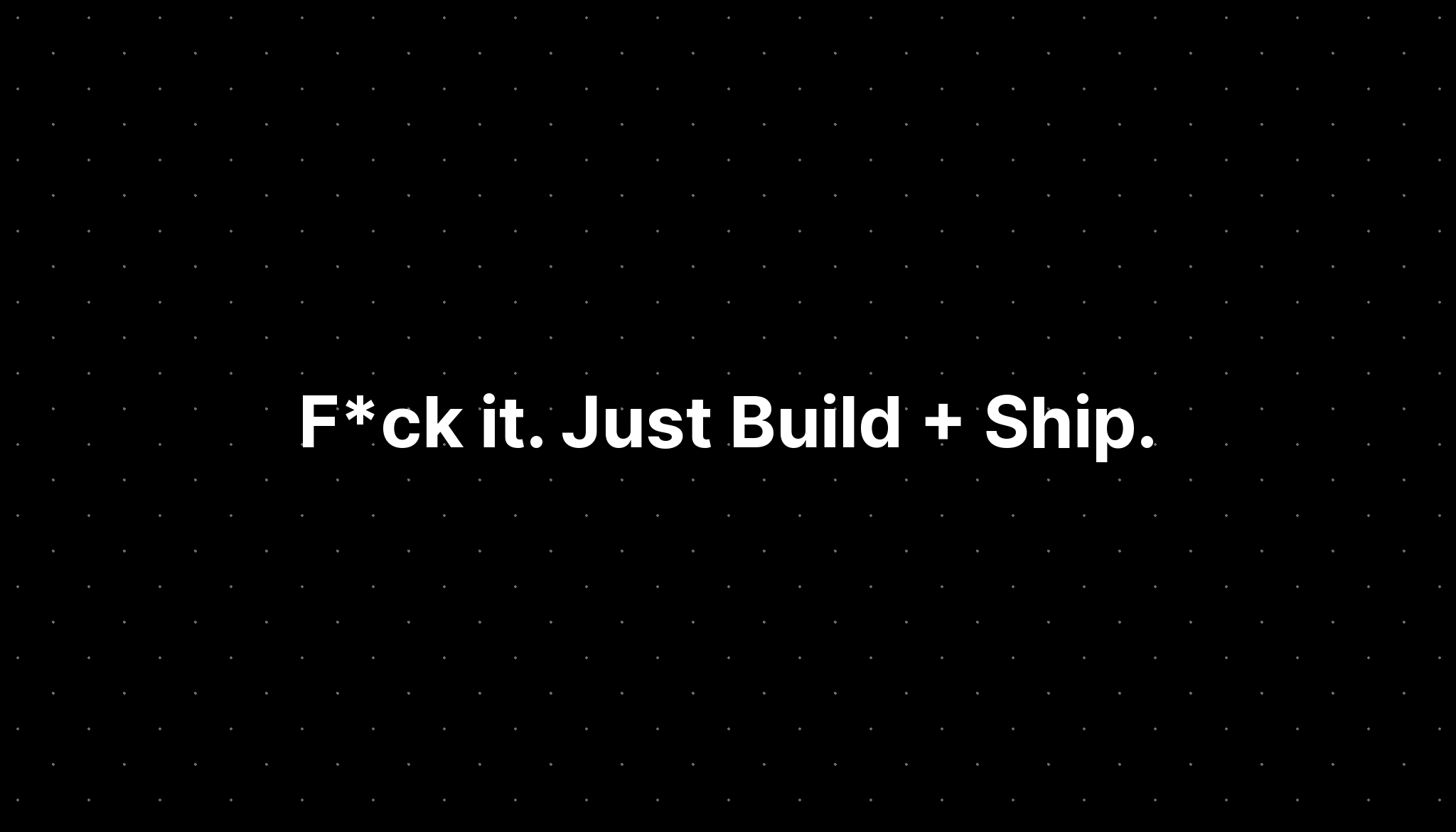 After reading pretty much all of @levelsio's blog posts around startups, building, shipping, and the Open Startup initiative, I'm publicly challenging myself to building 12 startups in 12 months to see what the I can come up with.
Why the f*ck would you do that to yourself?
1. Boredom & desire
Honestly, because I'm bored outside of my day-job right now. I also became obsessed with reading about Pieter's successes, failures, and opinions through his blog and twitter.
Along with that, I am already a software engineer and have most of the skills and knowledge to build startups on my own. Whether they're actually successful or not is the real question.
I also have a desire to just make more money and live a more free lifestyle. This includes being able to go on trips/travel more (COVID-19 lockdown gave me huge travel FOMO), not having to worry about saving for retirement, and being able to retire at a resonably young age instead of in my 60s like the average US population.
2. Finishing projects
You may resonate with this point. I have a hard time finishing projects when there isn't a real motivator behind it. Obviously anything with my day-job gets done because I have a responsibility to get that work done for a fixed-rate of pay. What I'm talking about here is starting side projects and abandoning them either out of pure laziness, lack of motivation, or some other excuse.
3. Being more original
One thing I really resonate and agree with from @levelsio is to just be more original. This means doing things outside of your own bubble, experiencing new things, etc. just for the sake of being more original.
Lately I've felt stuck, in a rut with life outside of work and that doesn't feel right to me. I need something to do, to focus on.
While it seems like I'm being unoriginal by doing the same thing someone else has done, not a lot of people are openly building startups. A lot of people are talking about building startups, but not a lot of people are actually doing the building part in the open. I'm pretty sure I can count on my fingers and toes the number of prominent people building startups in public.
My Process
I use the following tools for my day-to-day knowledge & project management:
Notion - Long term knowldgebase and project info
Linear - Short-term projects and task management
I'm going to keep this notion board up to date with new ideas and what's in progress. Hopefully I'll only have 1 project in progress at once. I want to keep from burning myself out, but I also wnat to get shit done.
Progress
I'll update my progress here with each month's startup. I may do some streaming over at Twitch if I'm feeling up for it. Follow me there and on Twitter @tracy_codes for updates.
Currently nothing's been done. Check back in July, 2021 for an update here.